Ceramic Pure Black 4mm Wedding Ring
$67.50 VAT included (where applicable).free shipping available
Ships from: United Kingdom (UK)
Celebrate love with this distinctly bold Pure Black Ceramic ring. This timeless classic measures 4mm in width and 2.5mm in thickness.
Some of our most durable wedding bands for men/women, built to last. Includes a slightly cambered interior for comfort ofering a comfortable wear and fit.
This particular design is popular among Formula One and Motorsport fans and makes a beautiful gift option.
Check our Size Guide in the description below.
(All Infinity Gallery rings are measured to centre)
Read more
Once it's gone, it's gone. This is the only stock from the seller.
Shop Reviews
Product Description
Carbon Fibre
Carbon Fibre is the new face of jewellery and is more than just a phase. These high-quality designs available at Infinity Galery are a fantastic choice for the modern gentlemen who want to stray away from tradition.
Carbon Fibre is also known as Graphite Fibre or Carbon Graphite. These modern rings are tough-wearing and extremely practical for working hands. Carbon Fibre makes our wedding rings much more comfortable and provide added durability for everyday wear. Carbon Fibre is made with extremely thin fibres, thinner than the human hair, measuring approx 0.0005-0.010mm in diameter and composed of mainly carbon atoms. Carbon Fibres strength to weight ratio has been found to be up to five times stronger than steel, whilst only weight two thirds less than steel.
Benefits of a Carbon Fibre ring:
High strength
Lightweight
Difficult to bend
Long-lasting
Modern & stylish
Durable
Smooth and comfortable
Carbon Fibre facts:
The word carbon comes from the Latin word carbo, meaning coal.
Carbon was discovered by early human civilizations in the form of charcoal and soot.
Carbon is the 4th most common element in the Universe.
A strand of Carbon Fibre is smaller than a human hair.
Carbon Fibre can measure just 0.005mm to 0.010mm in width.
Ring Size Table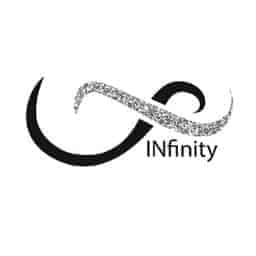 More from
Explore all 30 items from this shop
On GPBox since
January 2019
Based in
LondonUnited Kingdom (UK)
Learn more about Infinity Gallery
If it's Motorsport art, parts or memorabilia, it's on GPBox.