Roll over image to zoom in
Click to open expanded view
Greatest Victories of Ferrari 246 F1 Mike Hawthorn French GP 1958 Bolaffi Medal / Coin
Last unit
Certificate of Authenticity
Licenced Product
Greatest Victories of Ferrari 246 F1 Mike Hawthorn French GP 1958 Bolaffi Medal / Coin
Read more
Very rare find. There's only 1 of these in stock.
0

Order placed

0

Order dispatched

0

Arrived
Ships from
United Kingdom (UK)
Car related doesn't mean dirty. At GPBox, we pay monthly to offset our carbon footprint caused by our service. You can contribute

$

1 on top too!
Check our forest
Description
Greatest Victories of Ferrari 246 F1 Mike Hawthorn French GP 1958 Bolaffi Medal / Coin
Brand: Bolaffi
Condition: Excellent collectable condition
Republic of Palau 2011 1 Dollar CU AG Plated coin / medal issued by Ferrari F1 to commemorate the 1958 French GP victory by Milke Hawthorn in the Ferrari 246.
With certificate of authenticity. Comes in a plastic outer box and card sleeve box. Limited Edition 0364/2500
Made by BOLAFFI in Turin.
Diameter is 35mm, weight of metal is 27 grams.

Rare piece of Ferrari history

Our Ref #1502
Classic Trax Limited Policies
Shipping Policy
If you live outside of the UK, please email us and let us know what country you are in and we will let you know if we are taking orders from your location.
We ship within 5 working days, once payment has been forwarded from TheGPBox.
It is your responsibility to write your own details correctly when placing an order. Make sure your name and full address is precisely correct.
Refund Policy
Refunds are only offered on items which have been damaged in transit. Items must be returned within 7 days of receipt, in their original packaging.
Cancellation / Return / Exchange Policy
We do not exchange items. All sales are firm.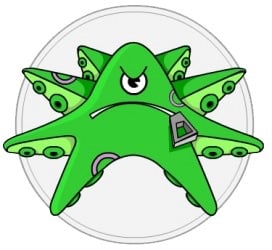 Explore all 216 items from this shop
On GPBox since
February 2020
Based in
United Kingdom (UK)
Learn more about Classic Trax Limited
You may also like
$

67.00 VAT included (where applicable).

$

45.00 VAT included (where applicable).

$

45.00 VAT included (where applicable).

$

30.25 VAT included (where applicable).
If it's Motorsport art, parts or memorabilia, it's on GPBox.